Products
About Sunfire® Solar Supplies Intl. Inc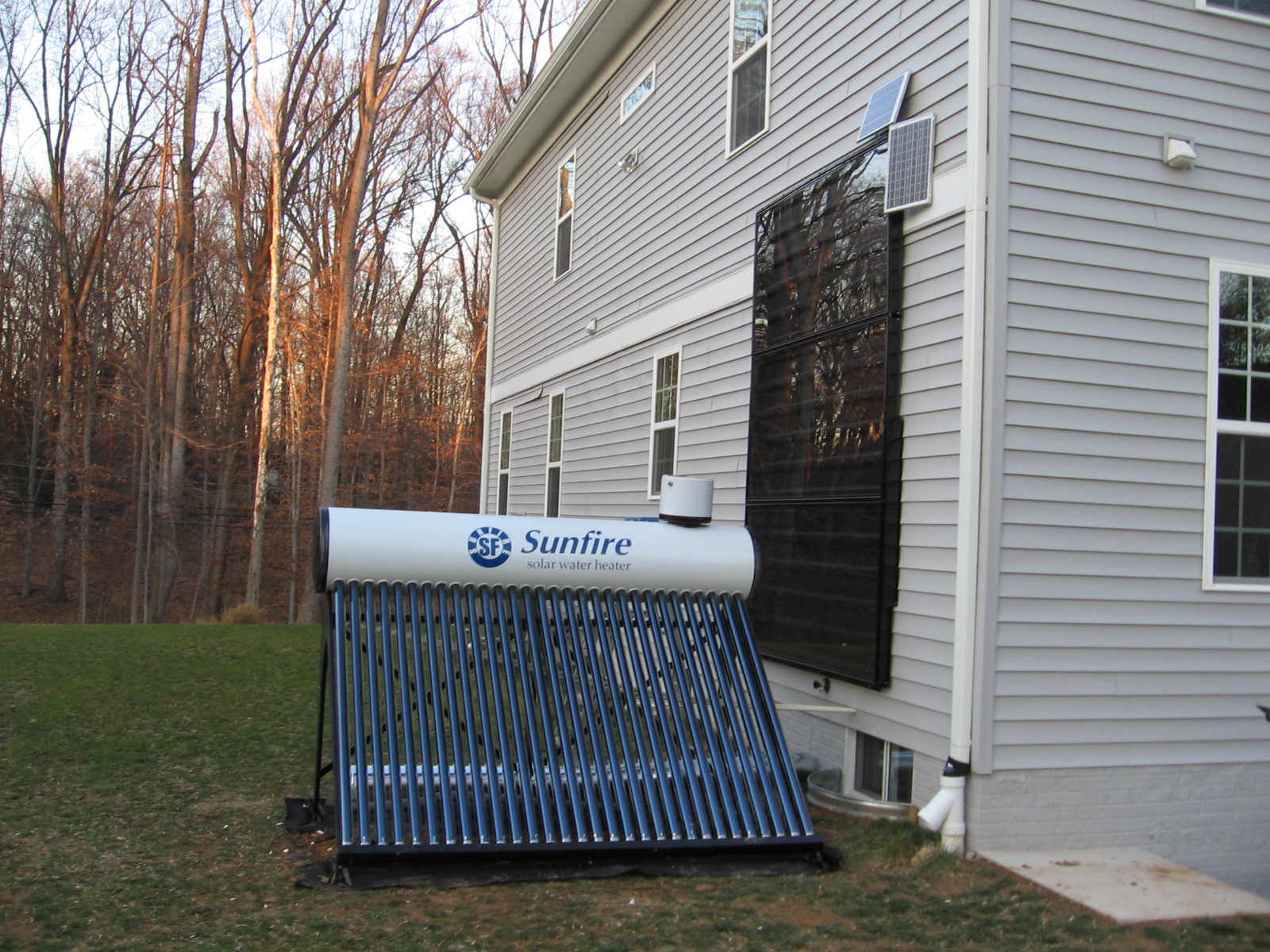 Sunfire® Solar Supplies International Inc. (SSII) is a manufacturer and importer of Sunfire® solar products and is headquartered in Maryland USA, where administrative offices as well as research and development are co-located. The company was founded in 2003 by Mr. John Jiang along with his team that used innovative design, engineering and manufacturing processes to create world-renowned solar heating products. The Sunfire solar water heaters deliver maximum efficiency and performance, while keeping costs and prices at minimum. SSII currently focuses on delivery of high-quality, performance based solar water heaters targeted at US and Canadian markets with prices that are affordable on every budget. Our products are designed specifically to be compatible with US and Canadian water supply systems. The new generation of Sunfire® solar water heater has improved the most basic and cost effective way to harness the sun's power, and provides a net benefit to the customer. Beginning with the idea that, "We can do better, our Sunfire® Solar Water Heaters and Collectors will be state of the art and are designed for maximum energy efficiency and savings!", thus SSII was founded and embarked on a continuing quest. Currently, John's team has also begun to focus on a new solar heating product: solar air heaters. We hope that, in very near future, it will be as affordable and useful as our solar water heaters.
Nearly at the same time, a company named Sunfire® Solar Energy LLC was also set up by John Jiang and his partners Mr. JianJun Feng, Peter Qu, and Yong Lin, aiming at providing broader distribution and marketing of Sunfire® solar water heaters in the US. Soon after, branch companies were appeared and operated in Maryland, New York, Massachusetts, Louisiana and Georgia. Those branch companies provide an excellent platform to our customers for providing better services. Currently, an extensive network of dealers and professional installers is growing around the country and our network is continuing to expand. For more detail, please visit Sunfire Solar Energy Ltd's website at www.sunfireus.com. Sunfire pays attention to our customer, we never sell our products to our customers and stop communication once the heater has shipped, instead we strive to have a strong after-installation customer service network. Customer satisfaction is our first priority along with excellent products.
SSII cares deeply about our environment and believes that converting home energy systems to solar energy will greatly benefit our planet. Converting to a solar water heating system can save from 30% to 40% of the energy consumption in a home. In the future, solar water heating and solar air heating will play an ever increasing role for residential and commercial needs. Our entire staff shares a vision of reducing the pollution in our environment and we are proud that what we do each day is contributing to that vision.
We are exploring partnership opportunities with companies and individuals. If you are interested in investing in or partnering with a growing company in a promising industry or want to explore our dealership, please visit www.sunfireus.com or call (301) 315-2556 for more information.
Our Services
Please take a look at the services we provide if you are at all interested in becoming a customer or partner of Sunfire Solar Supply Intl!